Discovery Christian Academy is a 501(c)3 nonprofit organization. All donations will be used to further education at Discovery Christian Academy and specific uses are at the sole discretion of the organization. Thank you for supporting our students and our school!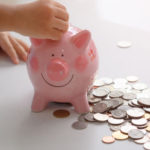 General Donation
We are so excited to bring Christian education to Newbury Park, but we need lots of support to keep our school going. You can help by providing us with a general donation of any amount. These funds will be used to "keep the lights on" and give us the opportunity to grow. Thank you for your continued contributions.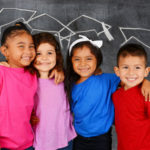 Student Scholarship Fund
It is our desire that families have the option to choose private Christian education for their children. We know that financial burdens sometimes get in the way of this decision, so we have created a student scholarship fund to help. For every $4,000 donation, we are able to provide a 50% scholarship to a student.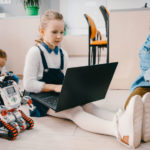 Classroom Technology
To prepare our students for the future, we integrate technology each day. By supporting our classroom technology fund, we can purchase items that will teach children engineering, coding, filming/editing, and so much more! With a donation of $2,000 you can provide a classroom with littleBits classroom coding kits, Makey Makey classroom STEM kits, LEGO Education BricQ sets, video equipment/software, an interactive whiteboard, or other supplies that will enrich the students' learning immensely.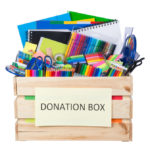 Donate Supplies
Pencils and Rulers and Paper, oh my! There are so many little things that every elementary school needs. By donating supplies to our school or giving funds for us to purchase supplies, you are literally putting the pencils into the hands of young authors and markers into the hands of future artists. With a donation of $125, you can provide school supplies for one child in our classroom. If you prefer to do the shopping, we will happily accept a box of new supplies for our class to share.
Give While You Shop
Perhaps the easiest way to support Discovery Christian Academy is through your online shopping. By adding Discovery Christian Academy to your AmazonSmile setting in your app, Amazon will automatically gift 1/2% of your Smile-approved purchases to us each quarter.